We are dedicated to the thoughtful renovation and environmental protection of Hearst Park.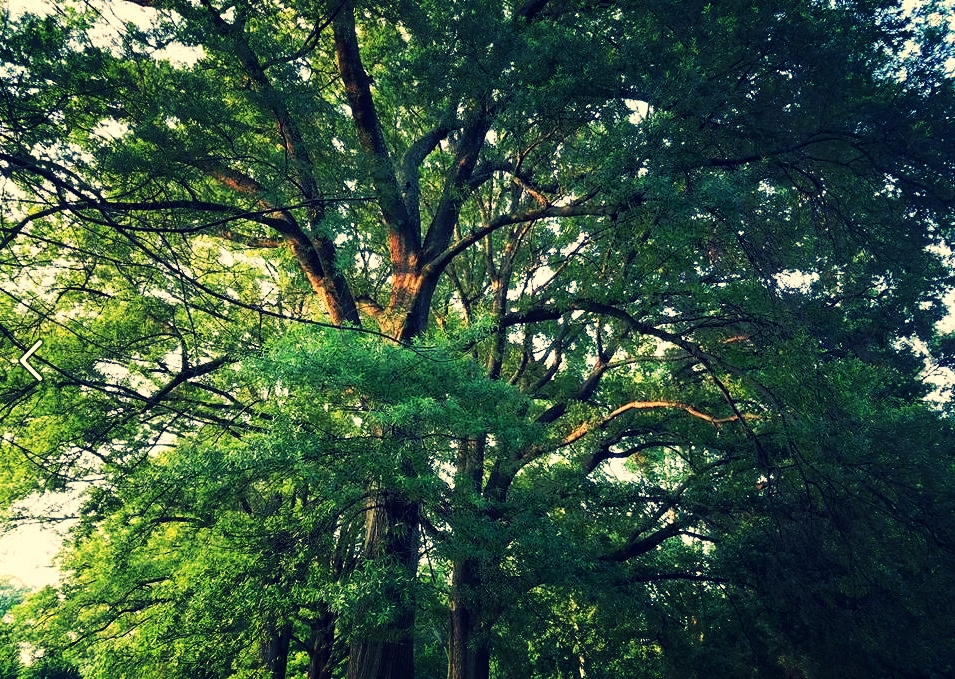 HEARST PARK PHOTO COMPETITION! Celebrate the many ways we all enjoy Hearst Park by submitting a photo of something you love doing or seeing in the park! Email your photo to HearstParkFun@gmail.com along with your name and age (if under 18) by June 1. Finalists' photos will be posted on the NFHP website, and the winners will be notified via email to claim prizes including gift certificates, iTunes gift cards, and more!
About Neighbors for Hearst Park
We are the Neighbors for Hearst Park, a group of DC residents who live near the park, and are united by our desire to ensure that the city's planned renovation of this beloved neighborhood park and addition of a pool be done in a well-considered and thoughtful way that preserves its natural beauty, heritage willow oaks, and the year-round uses that residents of all ages enjoy. From cross-country skiing and groups of children sledding in the winter, to tennis, soccer, and dogs at play throughout the Spring, Summer and Fall, Hearst Park is a city treasure that deserves a transparent and inclusive renovation process from the DC Government and City Council that truly involves community input and follows environmental laws. Visit the pages on this site to learn more about Hearst Park and our mission. Read more about the history of Hearst Park and this movement here.
Why Hearst Park Needs You
Trees - In 2016, under Councilwoman Cheh's leadership, DC passed the Heritage Tree Protection Act dedicated to preserving the city's historic trees. There are 14 heritage trees growing in Hearst Park, and the addition of the pool as planned directly threatens the lives of at least six. Councilwoman Cheh is violating the very law she passed by failing to site the pool in an area of the park the requisite distance from the tree's critical root zones, read here.
Water- Unfortunately, Hearst is notorious for poor drainage and massive flooding. Hearst Park deserves the requisite studies for storm water management and retention, but the city has failed to conduct them prior to solidifying it's planned renovations and addition of a pool .
Inadequacy of the proposed pool - The proposed pool location and design is smaller than the size of a tennis court, making it an exclusive $13M project that serves very few and couldn't serve more residents of Ward 3, as it has neither parking nor proximity to a metro station.
City governance without civic engagement- The city government has been negligent and misleading throughout the process of finalizing it's plans for the renovation and addition of a pool at Hearst Park. City officials eventually admitted that there was no site selection process for the pool, despite public claims that there had been and Hearst was deemed the most feasible, and it has not conducted any studies of threats to the trees, stormwater management, or followed it's own city plan, "Play DC", for projects like this. City leadership has failed in accuracy, transparency, and civic engagement, and Hearst Park and DC residents deserve better from their city government and elected officials.
Our Mission
We call on Mayor Bowser, City Councilwoman Cheh and other Council members, DPR Director Anderson, and area ANC Commissioners to ensure that any renovations to Hearst Park are done only after appropriate study, true community input, and in compliance with the city's own plans, procedures, and regulations. Decisions made now in haste could jeopardize the viability and year-round enjoyment of this long-time natural space for generations to come. Specifically, we request the following information and considerations by DC:
1. Given the desire of pool advocates, including many NFHP members, for a larger pool that could accommodate broader community uses such as leagues and dedicated swim lanes, a study of alternative sites should be conducted that could support such a pool, and specifically, consideration of the larger available space at Glover Archbold on Van Ness Street or a portion of Fort Reno.
2. The full report, including methodology, findings, and conclusions of any city-led study which assessed other sites and determined that Hearst was the most viable location for a possible outdoor pool. NFHP UPDATE: A response to two Freedom of Information Act (FOIA) requests to DGS and DPR revealed that the city conducted no studies at all prior to selecting Hearst as a site for a pool, despite DGS and DPR statements that 3 sites had been "studied" with Hearst deemed as the most suitable. The city was unable to produce a single document related to pool studies (find the FOIA under Renovation Info on this site), revealing that Hearst was named with no consideration of it's suitability or that of any other site.
3. Given the existence of multiple natural springs at the site, extreme water runoff and retention issues that would threaten a pool's stability, a site composition of unstable and uncertified backfill, underground drainage infrastructure that could be further jeopardized, and the many protected-status old growth trees in the park, an account of all environmental impact and hydrology assessments that have or will be conducted, and their results. This includes, but isn't limited to: ground water, water retention, trees, and wildlife habitat impacts.
4. A clear explanation of all project elements the city deems final regarding the Hearst Park renovations, and the elements for which the city will commit to taking community input (e.g. preservation of existing tennis and soccer amenities, pool or no pool, lighting, size, etc.). NFHP Update: Despite written and verbal assurances that public input and further study regarding the pool would be considered before a final decision was made, a DGS survey forced respondents to choose from three renovation design options that all included siting a pool at Hearst. DGS has also replied in writing that it will not work with DPS to include needed renovations to the existing bathroom and recreation center, and this remains "outside the scope of this project". This leads reasonable citizens to the conclusion that DGS and Councilwoman Cheh will proceed with their plan despite all evidence or requests for further study.
5. Due to a nationwide shortage of lifeguards recognized by the city pool representative at the February 2017 public meeting on Hearst, and the ongoing maintenance and staffing issues at nearby Wilson and Volta public pools that cause them to be closed or under repair frequently, provide an explanation of how the Hearst Park Renovations and possible pool will be resourced and staffed in the current and future fiscal years. This would include a maintenance plan for all renovations, staffing models based on known patterns of city lifeguard availability, and examples of other projects comparable in budget that would provide context for what is feasible within budget.
News and Upcoming Events
AMAZING - This video of storm water at Hearst filmed May 5, 2017 illustrates the very serious storm water management issues the city failed to assess prior to naming Hearst as a suitable site for a pool. NFHP questions whether pool infrastructure could withstand this magnitude of runoff, how additional impermeable surfaces would worsen the situation, and the number and size of the so-called "bioswale" water collection pools the city would put into any remaining green space after pool construction.
Hearst Tree Impact Study - NFHP commissioned an independent arborist to assess the impact on the trees at Hearst Park under each of the city's three proposed pool and park renovation options because the park is home many trees, most notably 14 protected-status heritage willow oak trees, yet no tree impact study had been conducted in conjunction with any of the city's plans for Hearst. The report concludes that all three pool site options would threaten trees, two options would cause irreparable damage to protected-status willow oaks, and one option could spare trees if the pool was pushed into the soccer field. NFHP asks that elected officials, DGS, DPR, and residents carefully consider the real trade-off of Hearst's heritage trees and current amenities in exchange for a pool, pool house, and bioswales. Let's have an informed debate about the best location for a Ward 3 pool.
Hearst Park Hydrology Study - The study concludes that construction of a swimming pool in park soil conditions might be impractical and unduly expensive, and that the pool hardscape proposed for the park would exacerbate existing storm water runoff problems. Read more on the "Hearst Info" page.
Cleveland Park Citizens Association Passes Resolution - On February 28, the Cleveland Park Citizens Association passed a resolution by a vote of 23-0 regarding the Hearst Park and Pool Renovations, asking that all necessary studies be conducted prior to proceeding with a pool. ANC 3F also signed a Resolution Requesting Formal Involvement of DOEE in the Design of the Hearst Recreation.
Feb. 2 CP Citizens Association Meeting - NFHP and pool advocates agreed that if the heritage trees at Hearst would be negatively impacted, they would NOT SUPPORT siting the pool at Hearst. There was agreement that if a pool is to be sited in Ward 3, that citizens should be at the design table to ensure the most desirable end product is reached. NFHP Presentation
"We do not inherit the earth from our ancestors. We borrow it from our children."
Native American Proverb